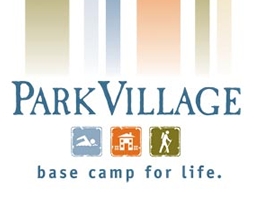 Life Begins at Park Village in Cherokee County, GA
Feel it? There's an adrenaline buzz in the air around Canton, Georgia, and it's not coming from the mountain bikers. It's coming from the excitement generated by Park Village, Atlanta's hottest new neighborhood. Why is everyone so charged up about Park Village? Because finally, Cherokee County, Ga, has a neighborhood that's innovative and affordable!
Park Village is different than other Cherokee County real estate offerings. Based on the "livable" design concepts of a Traditional Neighborhood Development (TND), Park Village was designed for you. One visit and you'll see why we call it your base camp for life. You'll see people jogging down trails, kids playing on sidewalks on both sides of our tree-lined streets, friends and neighbors kicking back on porches. And check out our energy efficient homes, professionally landscaped yards, community intranet and convenient bundled technology packages. It's like small town America taken to the 21st century level.
At Park Village, located in Cherokee County GA, you won't have to go far to find what you want. An amazing selection of amenities is seconds from your door. Why drive when you can walk to the pool or fitness center? Why watch TV when you can watch wildlife on our nature trails? And since Park Village is nestled in the North Georgia foothills, all the kayaking, mountain biking and rock climbing thrills you can stand are within easy driving distance.
Cherokee County real estate will never be the same. Discover Park Village. Your Base Camp for Life.